A BRIEF INTRODUCTION  OF SCHOOL
---
Name of the School: Aditya Birla Vani Bharati (Co-educational school)
Address of the School: P.O. Probasnagar, Rishra, Dist. Hooghly, West Bengal-712249
Year of establishment: 1959
Board affiliated to: CBSE
Medium of instruction: English
Facilities offered: Indoor games (Table Tennis, Badminton,
Chess), Indoor   Gymnasium, Big play ground for football (separate teams for
boys and girls), Co-curricular activity clubs (Karate, Yoga, Dance, Art &
Craft, Singing, Debating, Drama and Quiz)     
Student strength: 1442
Number of teaching staff: 54

Number of non-teaching staff: 11 
---
GLIMPSES OF THE DEVELOPMENT OF THE SCHOOL
---
ACADEMICS
Web-Portal with UID for Students, Parents and Teachers
The Web-portal of the School also got inaugurated in the month of April, 2020 with the purpose of providing holistic information to the students. More than 10,000 contents made by the teachers both in PDFs and Video formats got uploaded in the portal to revolutionize the system of education. No YouTube or prerecorded videos are uploaded.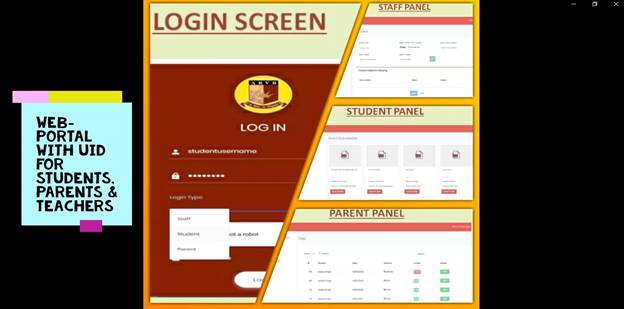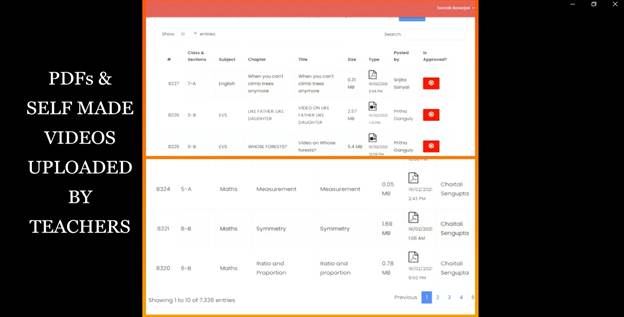 Digital Time Table
Ø Systematic digital time table has been introduced which enables 174 periods per day from classes LKG to XII keeping a time gap between consecutive periods as suggested by medical practitioners.
Ø Approximately 174 interactive online classes (both academic and co-curricular subjects) are conducted every day from classes LKG to XII.
Ø Approximately 4000 new books have been procured for the smooth maneuvering of the Library.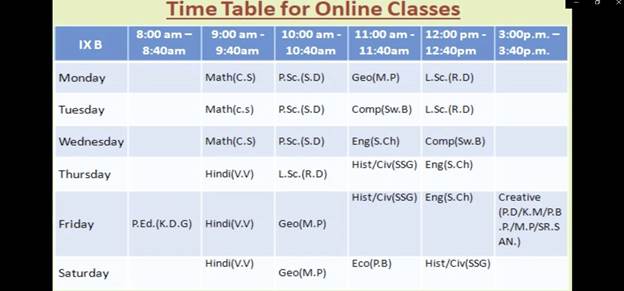 ERP based payment facility
Ø ERP for online payment of fees in connection with RazorPay enabling Debit Card, Credit Card, Net Banking and UPI also got initiated which only premium institutes are equipped with such kind of facility.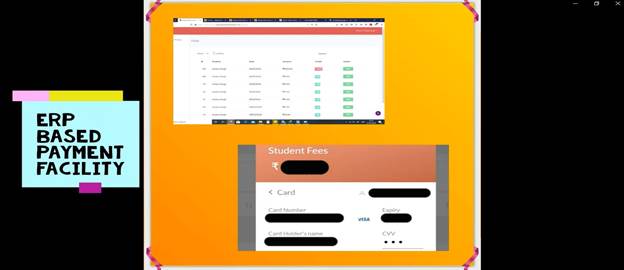 E-Magazine
Ø E-magazine was introduced to keep the teachers and the taught fruitfully engaged and connected on the digital platform. Many editions of E-Magazine had been launched from May 2020 till date.
Ø The first issue was based on Covid-19 which emphasized the origin of the novel corona virus and the precautions required to be taken to adhere to safety protocols to ensure the well-being of one and all.
Ø The second issue of the magazine highlighted the devastation and havoc caused by the super cyclone 'Amphan'.
Ø The third issue was a tribute to the founder of our organization, Sri Aditya Vikram Birla
Ø Our fourth emagazine is on mental health and our alumni. More editions are on board for printing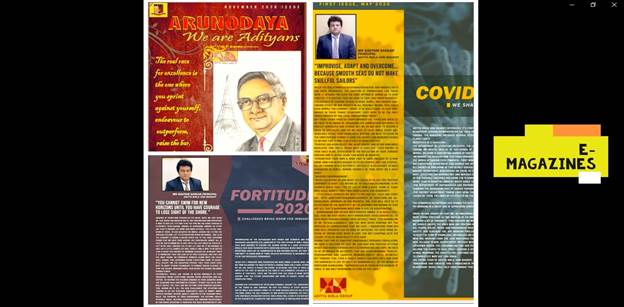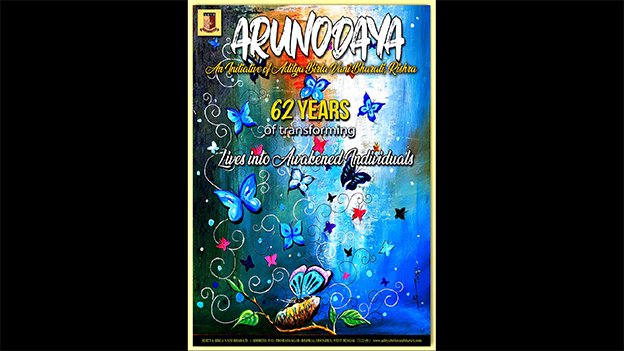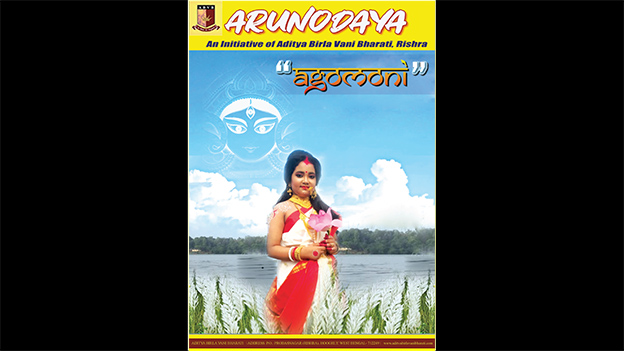 Online Assignment
Ø Level based online assignment in MCQ format with a pool of 22000 questions has been introduced.
Ø Paper exam through drop box method had been conducted.
Ø Examinations ensured huge attendance of students which in turn resulted to almost 100% collection of fees from Parents/Guardians.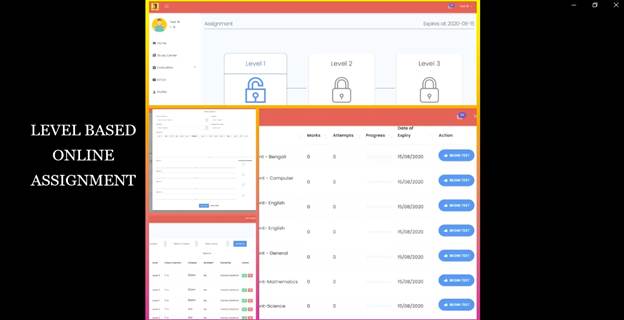 CBSE Affiliation
Ø We are a CBSE affiliated school and we follow all guidelines and curriculum of CBSE.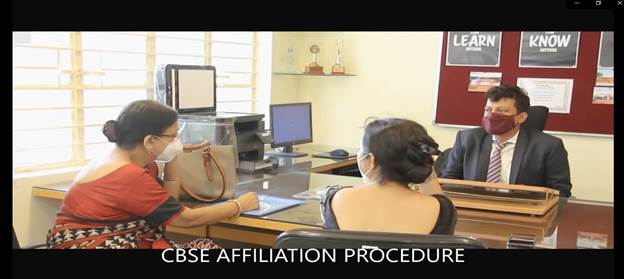 School Calender
Ø School Calendar highlighting the Birthday of teachers are distributed to all the 1343 students and to the entire teaching and non-teaching fraternity with a motive of keeping the teachers and the taught connected to the lush green aura of the school campus.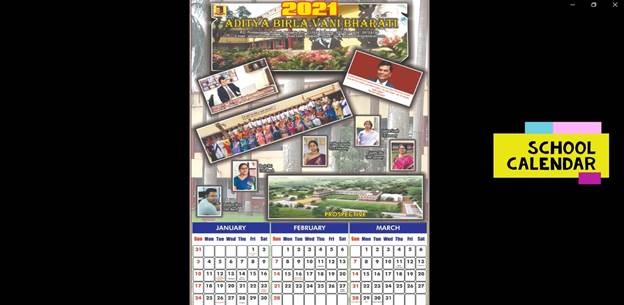 Written Entrance Exam for Admission to Class XI
Ø We witnessed an overwhelming response from parents/guardians for their wards' admission to class XI for the academic session 2021-22 in Science, Commerce and Humanities. A Written In-person Offline Entrance examination was conducted successfully keeping in mind the Covid-19 safety rules and protocols.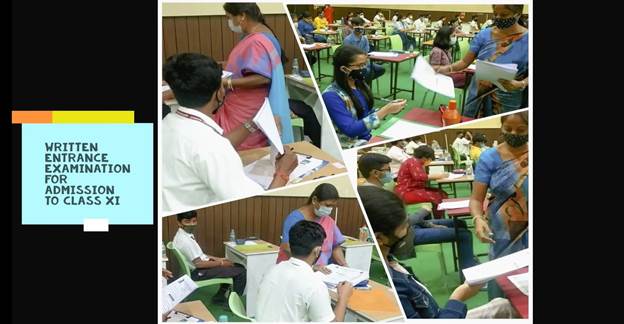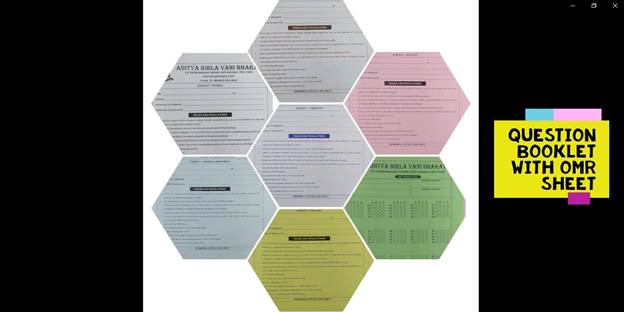 CBSE Teachers' Training on digital platform
Ø The teachers underwent various online workshops, webinars and training programs on DIKSHA & NISTHA platforms to familiarize with the teaching methodologies as per Board curriculum.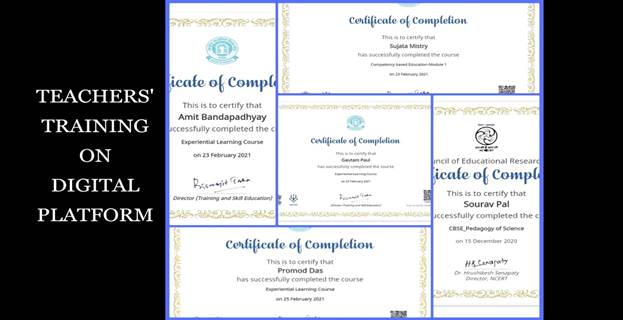 Teachers Exchange Programme
Ø Teachers participated in exchange training programme to attend valuable training sessions of different subject experts to help in keeping a track and becoming aware of the dynamic state of Board curriculum.
Ø Teachers were appointed as External Examiners to conduct Practical Examination for class XII 2021.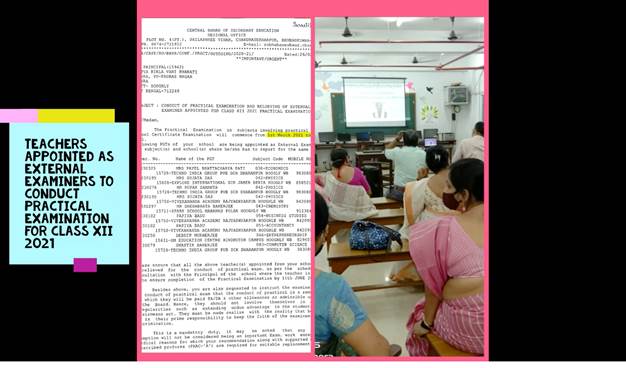 Students' Scholastic Workshops with the Celebrities
Ø Like every year, the school organized various students' scholastic workshops with eminent personalities.
Ø The school organized a Mathematics Workshop to help the students of class X to elevate their performance in Board Examination through Time Management and Scoring Skills from an accomplished and experienced educator.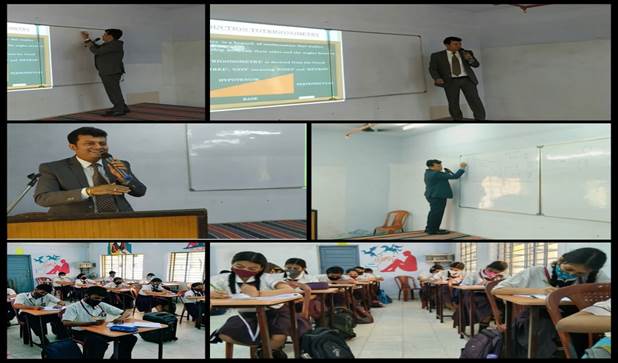 ---
OUR OWN MESSAGING SYSTEM CALLED KITCH
We have our customized mailing system from wehere we can send our online class links as well as individual messages to students.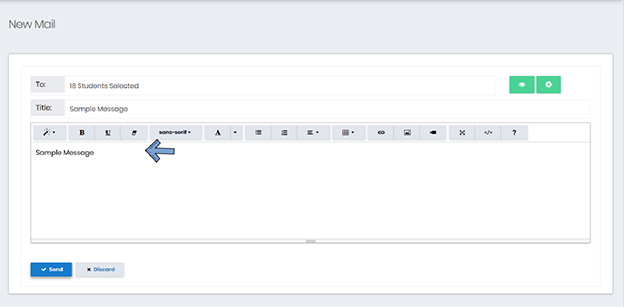 ---
INFRASTRUCTURAL DEVELOPMENT
Phenomenal development of Infrastructure
Ø Renovation and refurbishing of the Principal's Office, School Accounts Office, Biology Laboratory, Art and Craft Room and Physical Education Room had been made. Extension of the area of Library, construction of boundary walls, South gate and Security rooms had also taken place. 68 soft boards for display and 34 soft boards for notice are fastened to nurture the interactive domain of the learners.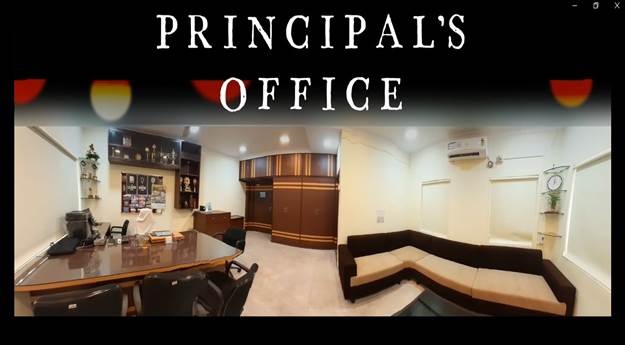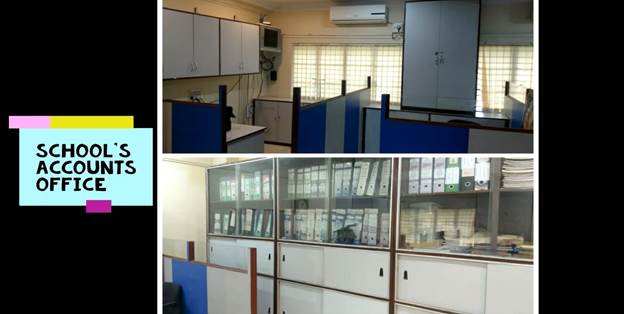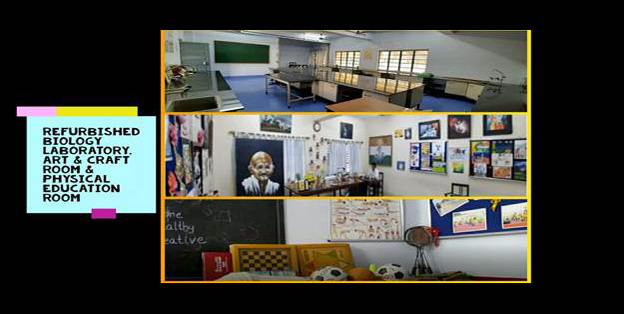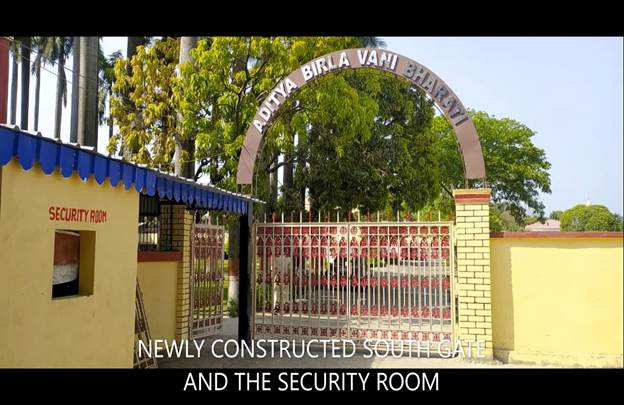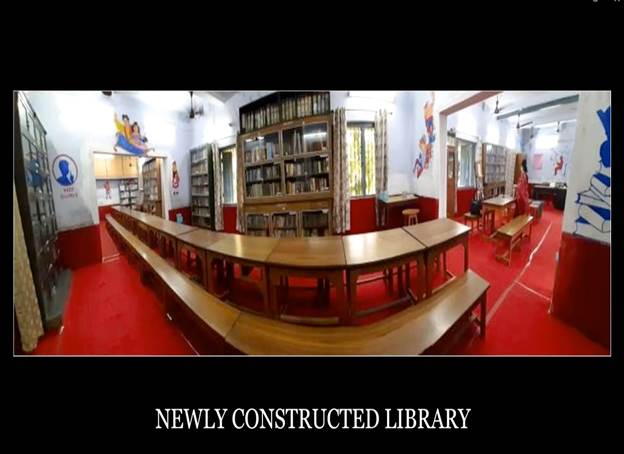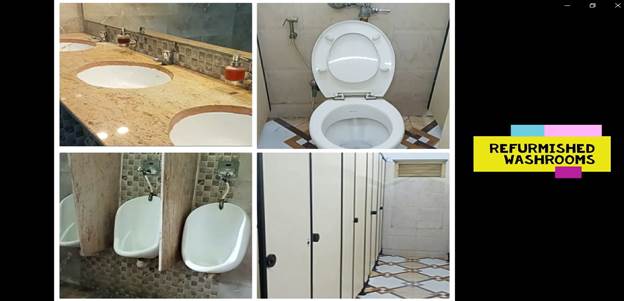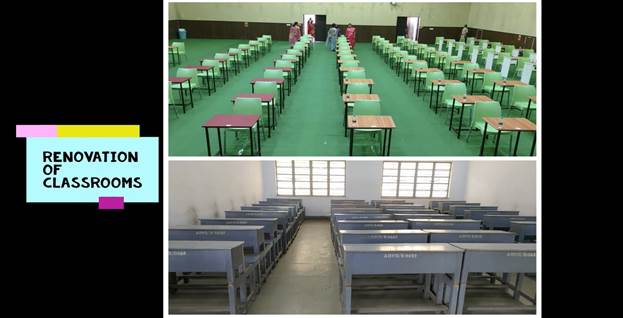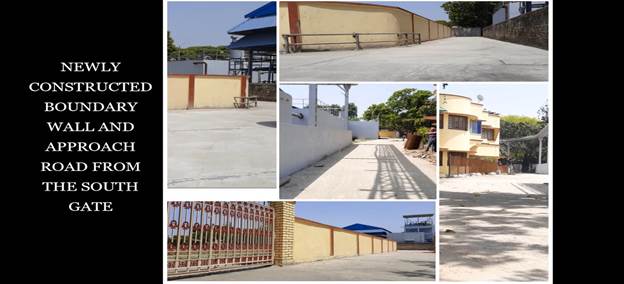 Water resource upgradation and sanitation
Ø RO Plant had been shifted, Washrooms are overhauled, drinking water zone had been rehabilitated, 2 new classrooms are constructed and 8 more are in process. Moreover, external roads, parking area and facelift are in progress.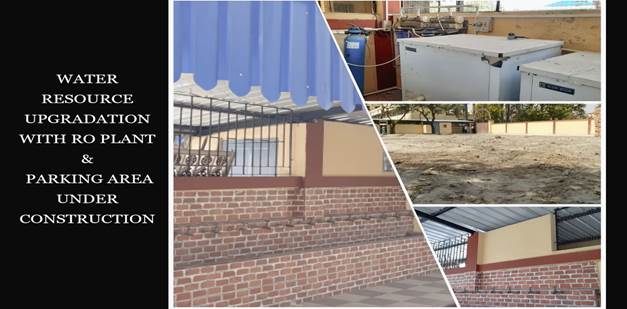 ---
SPORTS AND CO-CURICULAR ACTIVITIES
Students' Co-scholastic Workshops with the Celebrities
Ø Like every year, the school organized various students' workshops with eminent personalities from various co-curricular fields to hone the skills of the students in co-scholastic areas.
Ø A Dance Workshop took place under the unfathomable expertise of Mrs.Tanusree Shankar, an internationally celebrated danseuse and a Sangeet Natak Akademi Awardee.
Ø A Sculpture and Terracotta Workshop was organized for the young minds to gain firsthand knowledge about sculpting from the eminent terracotta sculptor, Mr. Dhiren Pal.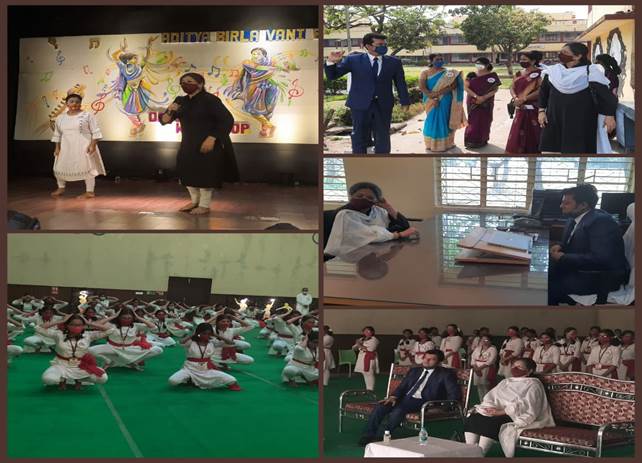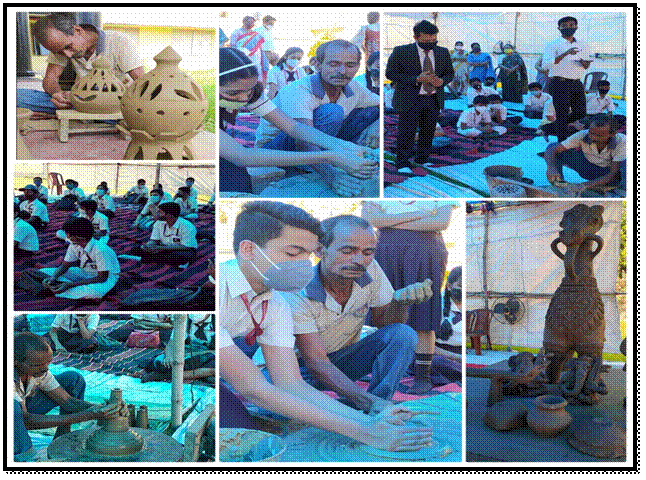 ---
SOCIAL SERVICE
Covid Help
Ø Stress Management trainings had been conducted.
Ø Medical assistance was extended to the employees infected with COVID-19 as per the instruction received from the esteemed office of Dr. Santrupt Misra, an Indian corporate leader, an HR professional and the Chief Executive Officer, Birla Carbon, Director, Chemicals, Fertilisers & Insulators, Director, Group Human Resources, for the Aditya Birla Group.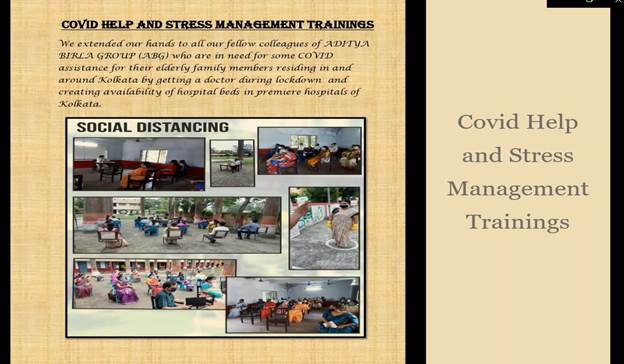 'Swachh Seva…. Ek Prayas'
Ø During the pandemic, owing to the scarcity of hand sanitizers, we prepared bottled sanitizers in our chemistry laboratory and offered them to our teaching and non-teaching staff.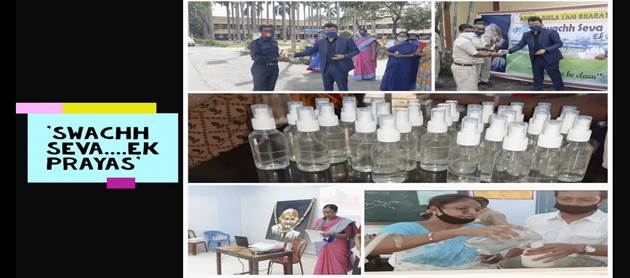 ---
ENVIRONMENT-RELATED PROJECT
Green Initiative
Ø More than 5000 plantations had been made and 6000 square feet of grass bed got implanted.
Ø The concrete cemented areas were transformed into patches of lush green grass bed which not only increased the aesthetic beauty of the campus but also made the entire school premise pollution and dust free.