---
Spreading over a sprawling green campus of 9834 sq. mts. in the picturesque estate of Jayashree Textiles, Aditya Birla Vani Bharati one of the most sought after institutions in the Hooghly District. Its pristine look and eco-friendly environment is ideal for nurturing young minds and imparting holistic education by the dedicated group of educators.
---
Campus Preview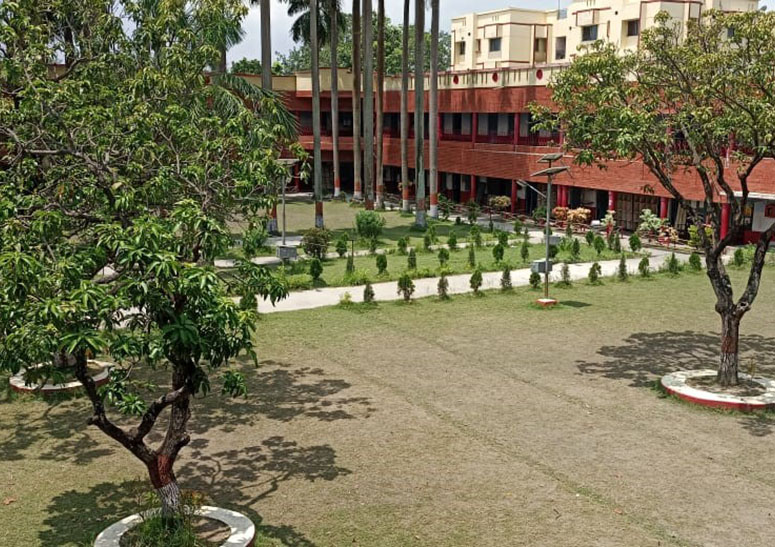 Spread over a sprawling 9834 sq. meters plush campus, the school is equipped with the best amenities, giving students ample opportunities to manifest their talents.
Learning Centres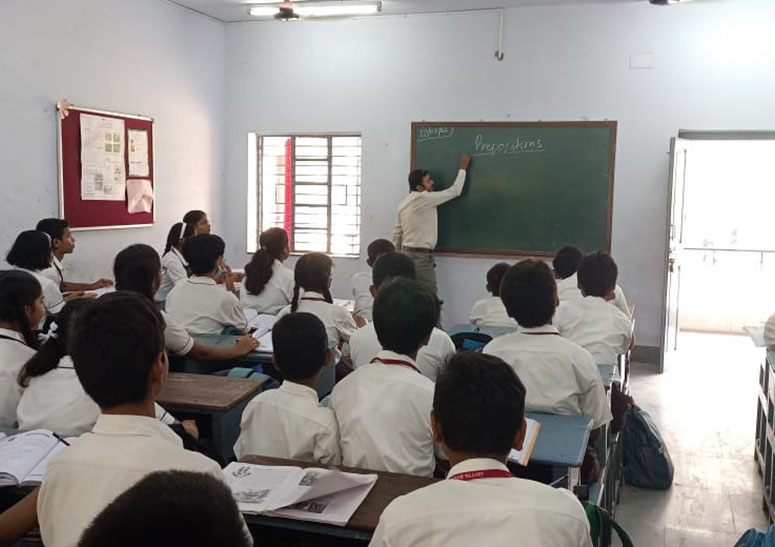 A classroom mirrors the force of education and our airy and spacious classrooms are well designed and they absorb sufficient natural light with cosy ventilation. Moreover they are also rich in toys and learning equipment to captivate the learning process.
---
Newly Built Library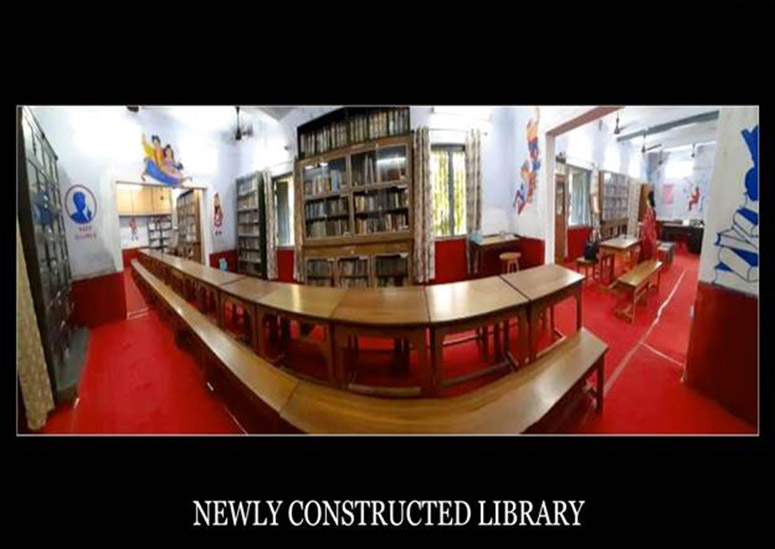 A library is the heart of the school and it is a place where educators' find their expression through the book.
So we have separate libraries for juniors and seniors accompanied by silence and discipline.
Media Center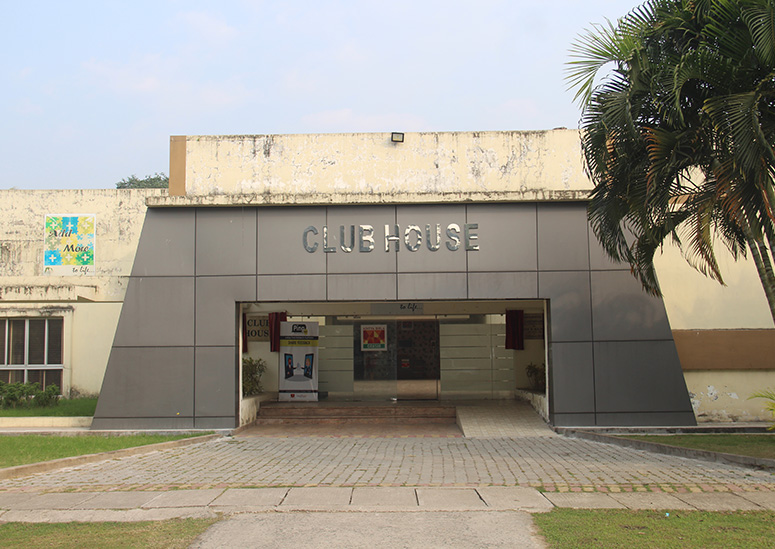 For continual improvement in any institution effective training facilities are required. We have an outstanding Audio Visual Centre to impart training to every staff members. Various workshops, PowerPoint presentations, film shows, interactive sessions are conducted for the overall growth and development of both the student and teacher community.
Action Centres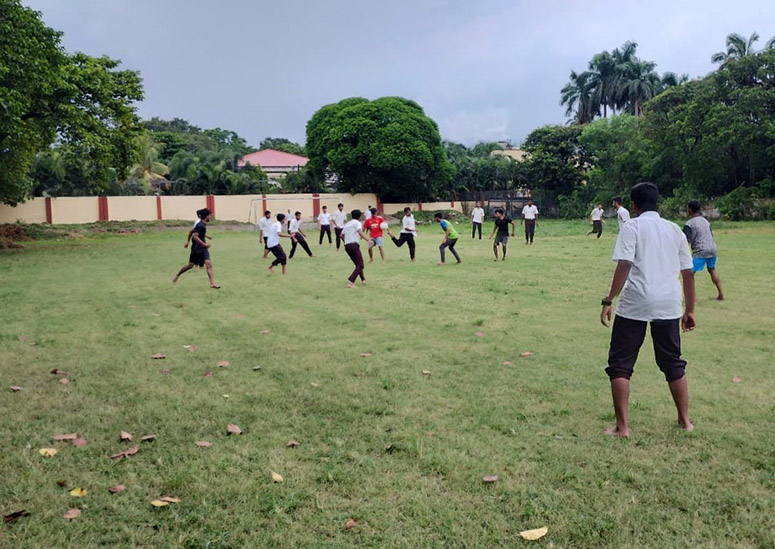 We fail,
We break,
We fall
Then we rise – The huge green grounds of ABVB teaches its inmates to rise from the ashes, to overcome, to heal.
Our school provides excellent opportunities to excel in different fields of Sports & Games. We have a 400m track, football ground, cricket pitch, basketball courts and lawn tennis courts.
---
Experiential Learning Centres
Our Physics, Chemistry, Biology and Computer Laboratories give every child the opportunity to explore various scientific methods and the inductive process by which innovative ideas are germinated. The laboratories are well equipped with world class apparatuses, laboratory equipments and safety measures.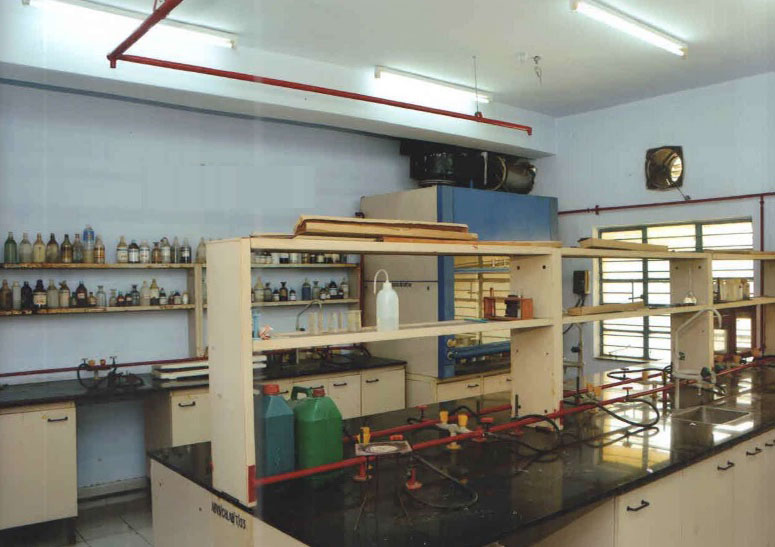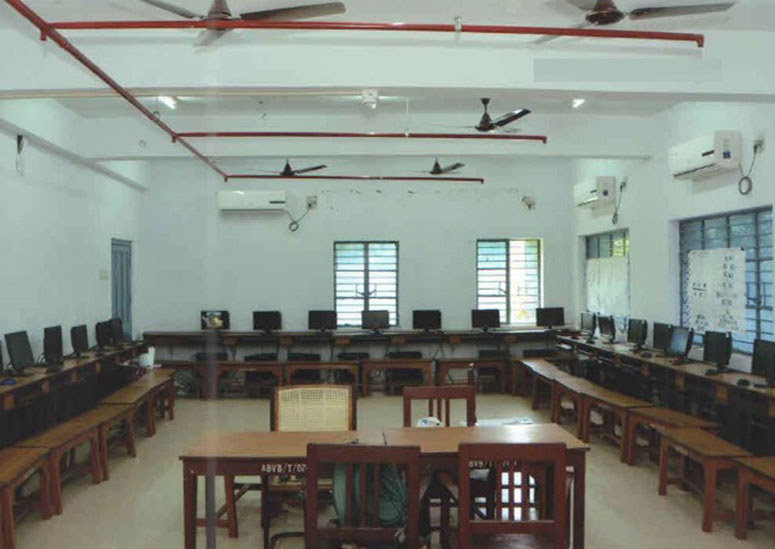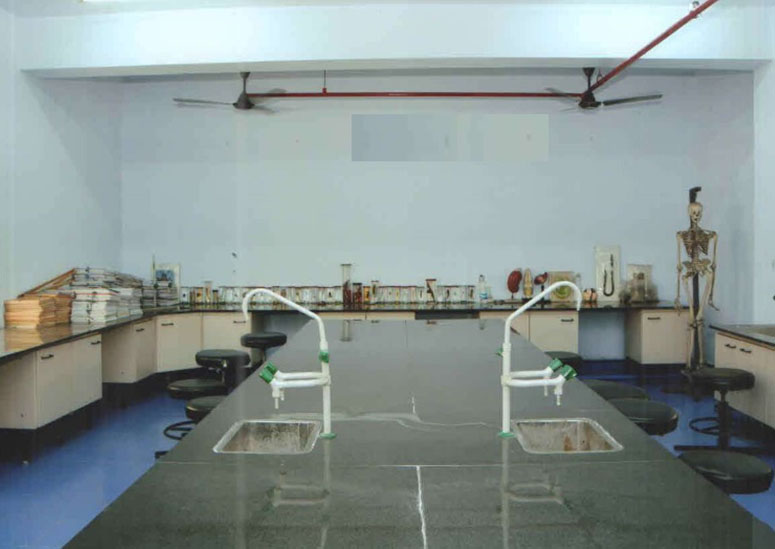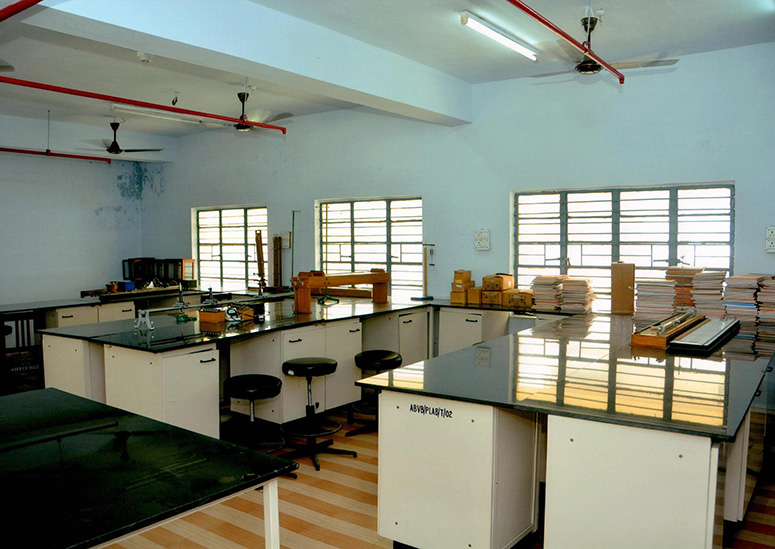 ---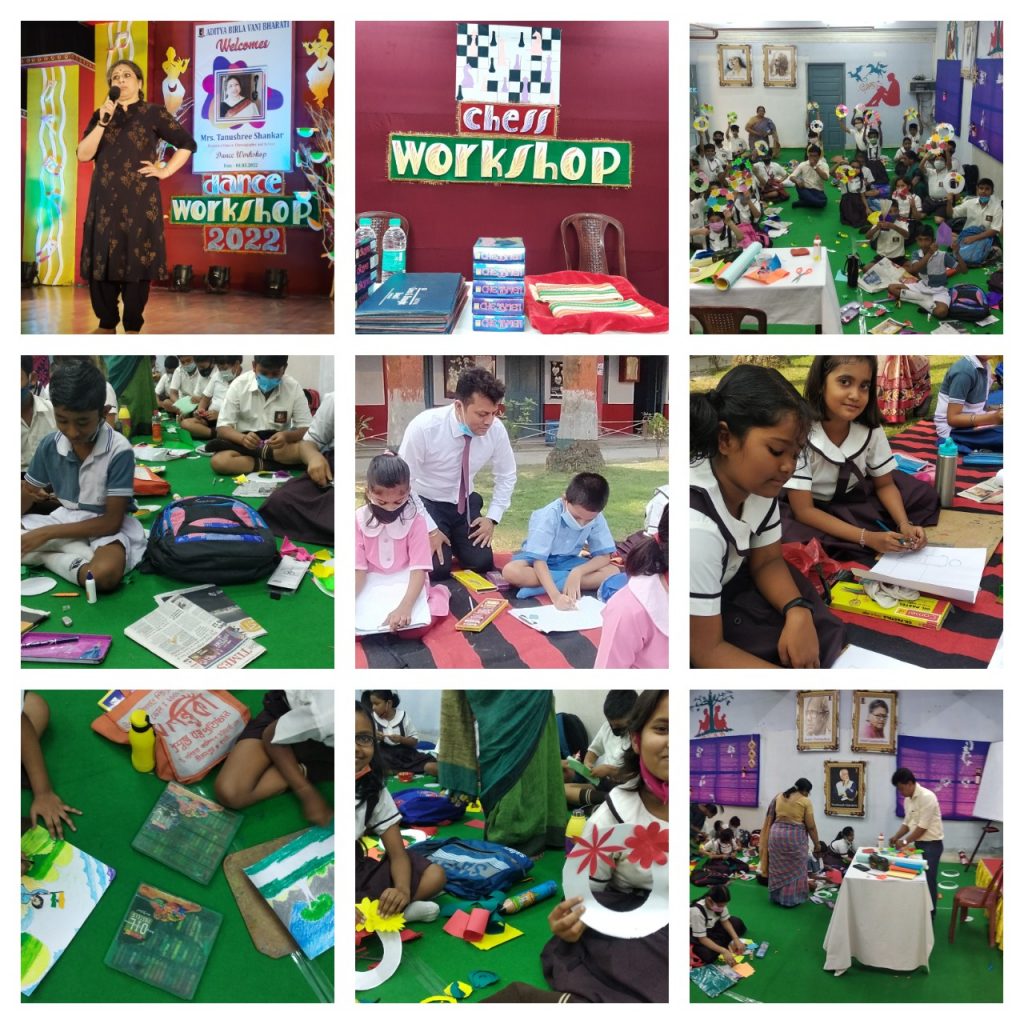 Activity Centres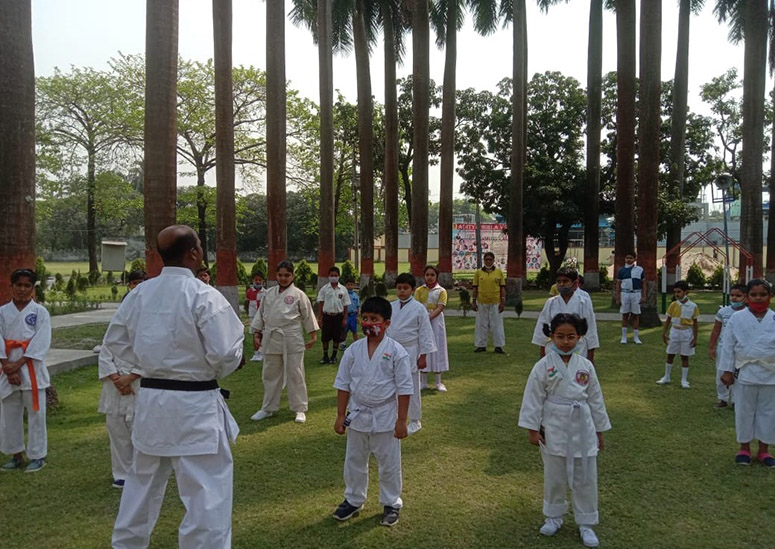 With the accelerated pace of change, creativity induces innovative ideas to keep us afloat. Creativity motivates children to learn. They become more absorbed in the learning process and are driven to acquire the needed skills. Our school provides ample scope to every student to pursue their creative fields such as English and Hindi Recitation, Music, Quiz Competition, Dancing, Hand Writing, Paper Cutting, Essay Competition and Drawing.
Wellness Centre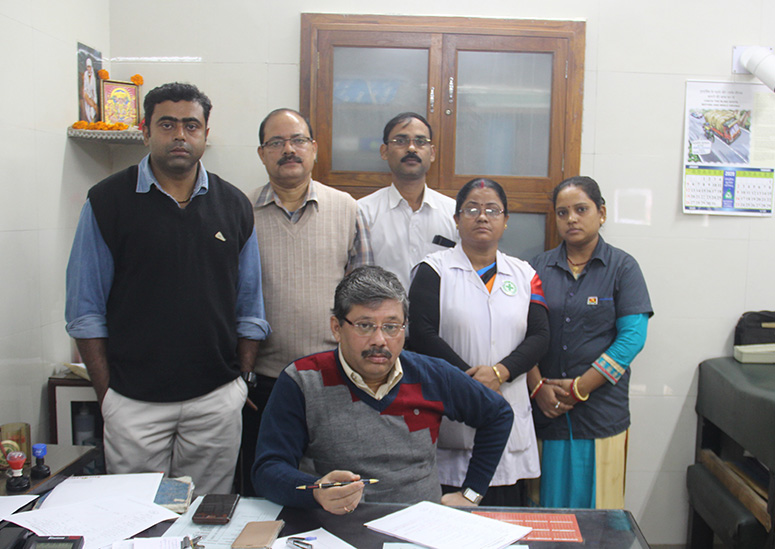 In order to inculcate habits of good health and physical well-being our wellness centre provides individual attention and care to every student. In our infirmary students can rest or recover when they need medical care and attention under the observation of a qualified caregiver.